Green Revolution Campaign
Start Waste Segregation at your Home today.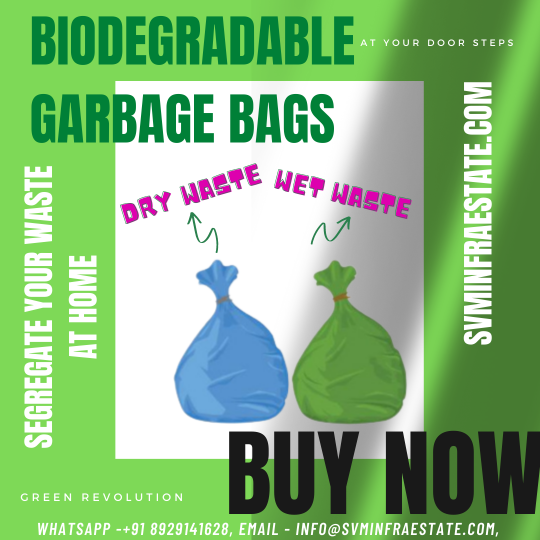 Why Segregate?
The first reason is it is legally required. The rules of SWM 2018 has made mandate that all resident welfare and market associations and gated communities will have to segregate waste at source.

As per SWM-2016 rules, all waste generators should segregate their waste into 2 categories –Wet Waste (Biodegradables), GREEN Garbage Bags/Bins,Dry Waste (Plastic, Paper, metal, Wood) BLUE Garbage Bags/Bins.
Healthy and Clean environment is second and most important reason. Effective segregation of wastes means that less waste goes to landfill which makes it cheaper and better for people and the environment.

If we Mix all kinds of Waste together, they will react with each other and ultimately ruins all Waste. Resulting in Fowl odor and Bad bacteria Formation.

Biodegradable Garbage Bags
Product Details:

We provide these Garbage bags in monthly Subsidy also.

We provide 90 bags which include 60 Green (For Organic Waste), 30 Blue (Recyclable Waste). With Complementary Service of Dry Waste Collection for Rs. 129/- only.

Normal Price (1 Unit) - 60rs for 30 Bags (Green/Blue)


*Key Features*

-Biodegradable Garbage Bags.


-Flexible and tear-resistant
-Easy to use and durable
-Fits most medium-sized trash bins
-Ideal to keep the environment clean

Size: vary with Colour.


20 Microns

Manufacturer and Details
SVM INFRAESTATE PVT.LTD.

Country of Origin
India

Description
Keep your dustbins clean with these Happy Home Biodegradable Garbage Bags. These are made from top-notch materials to provide extra strength so that your garbage does not drop out. We care for the environment. That is why these are biodegradable Garbage Bags. These are flexible and tear-resistant to stop garbage from spilling or leaking. These packs are durable and easy-to-use, and come with tie-strings.


Biodegradable Garbage Bags
Biodegradable Garbage Bags
Mud-Home Composter (3-level)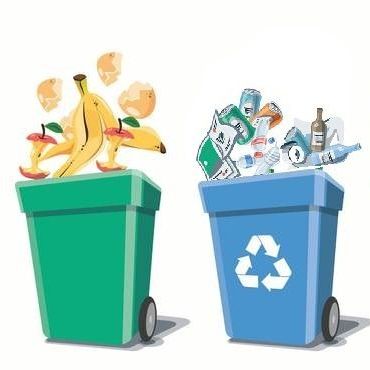 Collection of Segregated Waste
Wet Waste into Organic Manure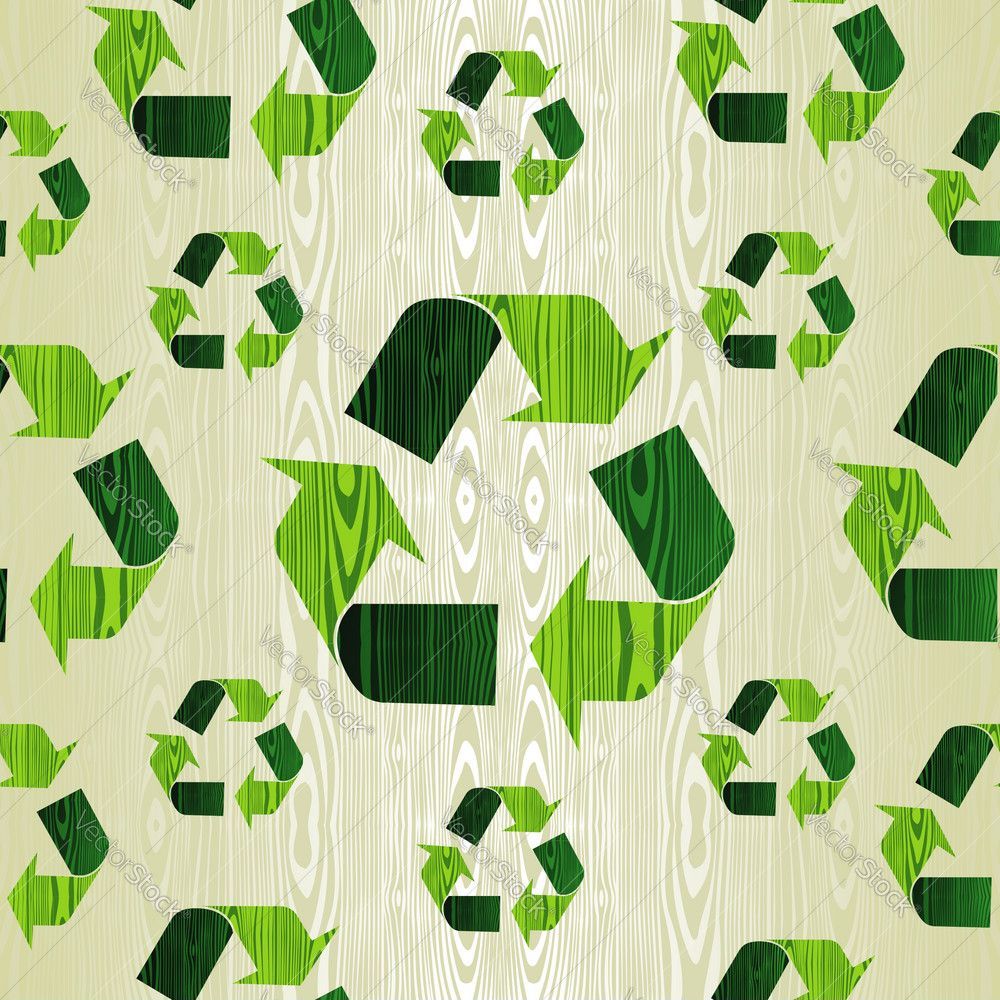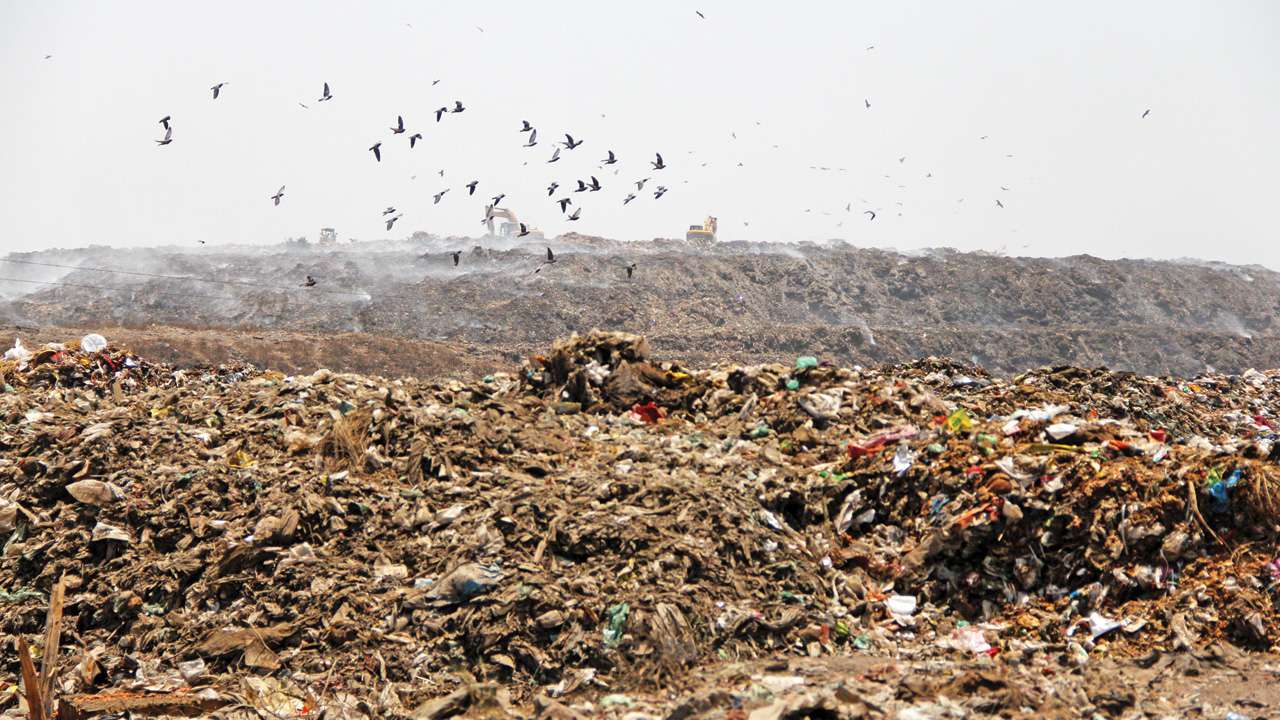 Address
Office No-05, 2nd Floor, A-Square Mall, Sector 73, Noida, Uttar Pradesh 201306